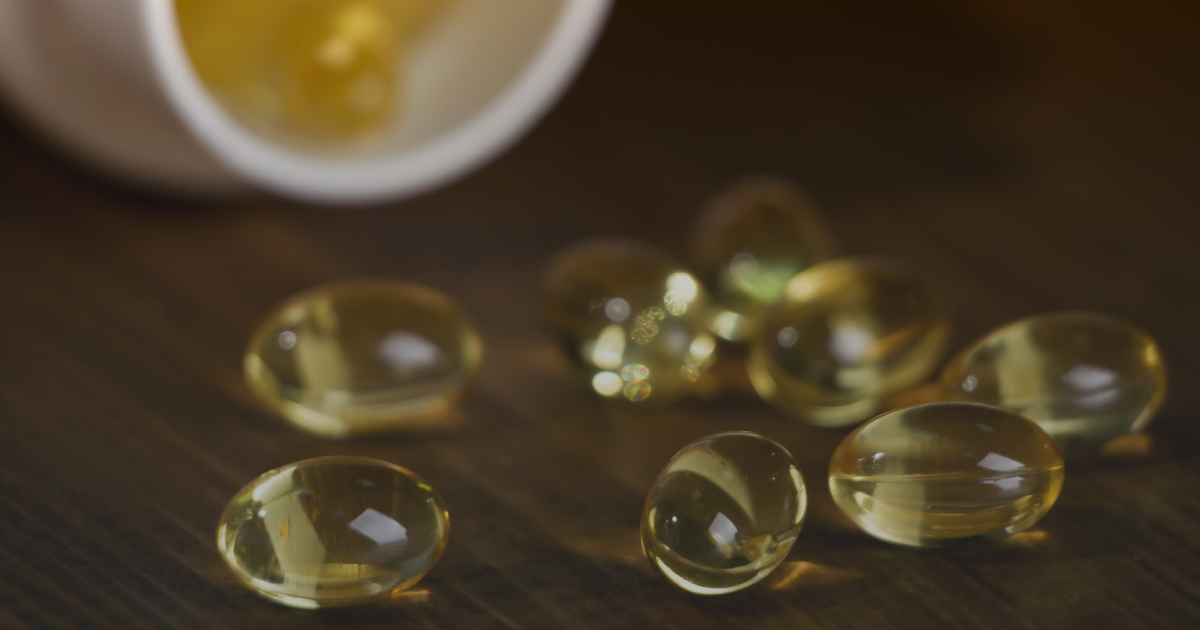 As we age, we often need to add supplements or specific foods to our diets to account for vital nutrient depletion. While the human body produces many vital substances naturally, production levels for many of these substances decrease with age. One of these substances is Coenzyme Q10 (CoQ10). Despite the many benefits of this substance, few people are aware of the need for it as part of health bodily functions.
Disclaimer: Some links on this page are affiliate links that may save you a bundle OFF normal pricing due to select partnerships. This adds ZERO cost to you, and can only pass potential savings. We may receive a commission if you make any purchases through these links. It's a win-win! See our full disclaimer here.
If you're here to find our recommended Coenzyme Q10 (CoQ10) products please follow the links below.
Qunol Liquid CoQ10 and High Absorption Co Q-10 with BioPerine
CoQ10 is a complex substance found in the human body that promotes many healthy functions, but what happens if CoQ10 levels drop below the norm? Some people experience CoQ10 deficiency as a natural effect of aging while others develop deficiencies due to unexpected medical issues. When these things happen, it's wise to take steps to improve CoQ10 levels in the body and take advantage of the benefits this substance provides.
What Is CoQ10 and What Does It Do?
So what is coenzyme Q10? CoQ10 is a naturally occurring substance generated within the human body and stored in the mitochondria of the cells. Mitochondria are the powerhouses of the body's cells, creating energy and promoting healthy cell functions throughout the body. CoQ10 plays a vital role in mitochondrial energy production and the energy transfer process. CoQ10 plays a primary role in the production of adenosine triphosphate (ATP), an essential component of the cell energy transfer process. CoQ10 is also an active antioxidant that helps prevent oxidative damage to the body's cells.
CoQ10 is an important part of healthy cell function and is found in every cell of the human body. However, CoQ10 levels tend to be higher in the cells of the organs that have the highest energy demands for healthy functioning, such as the heart, kidneys, and liver.

Who Takes CoQ10 as a Supplement?
Many types of people take CoQ10 as a supplement for various reasons. Primarily, people who experience CoQ10 deficiency due to medical conditions or simply aging may start taking CoQ10 as a supplement to replenish their diminished natural supply. Some people take them because of their believed benefits for fertility, heart function, and other vital bodily processes. Others believe CoQ10 to be an effective energy booster. Ultimately, any person could potentially be a good candidate for additional CoQ10 in his or her daily diet.
Why You Should Consider a CoQ10 Supplement
CoQ10 production in the human body slows with age, but the organs and other systems of the human body that rely on CoQ10 for energy production do not have diminished energy requirements. Over time, low CoQ10 levels can hinder effective organ function or even predispose some people to certain medical conditions.
CoQ10 benefits include higher cell energy production and better organ function throughout the body. Established medical research has concluded various beneficial effects of CoQ10 for the human body:

Heart Benefits to Using CoQ10
CoQ10 can improve the symptoms of congestive heart failure and promote healthy heart functions. Heart disease continues to be a leading cause of death throughout the world, and more people than ever are concerned with making healthier choices to promote heart health. CoQ10 supplements can be a tremendous asset when it comes to promoting healthy heart function and avoiding conditions like congestive heart failure. CoQ10 has also proven to reduce blood pressure, which can improve circulatory functions and decrease stress on the heart.
A study performed by the American College of Cardiology of 420 subjects with heart failure concluded that CoQ10 could diminish their symptoms and reduce their risk of death from heart complications.
How CoQ10 Helps With Migraine Control
With all of the known benefits of CoQ10, you might wonder, "does Coenzyme Q10 help migraines?" Migraines are intense, debilitating headaches that can leave a person feeling completely leveled. They are painful and difficult to control with conventional medications, but CoQ10 has been proven to decrease the frequency of migraines.
CoQ10 for Weight Loss
CoQ10 offers many benefits, and those benefits can help improve all other aspects of your health. For instance, CoQ10 does boost your metabolism, which gives you energy and helps you want to exercise. It helps boost cell regeneration, which also leads to better weight loss outcomes. Some research suggests that it can also help stabilize blood sugar levels, which prevent the crashes that can lead to overeating.

Improved Physical Activity
Staying active and maintaining a healthy lifestyle with regular exercise requires energy throughout the whole body. Since CoQ10 promotes energy transfer in the body's cells and contributes to cellular level energy production, evidence suggests that CoQ10 may improve performance in physical activities.
Ongoing Research for Other Applications of CoQ10
Medical research into CoQ10 and its potential benefits is ongoing. Some studies suggest that CoQ10 could hold potential as a treatment for various other conditions, including HIV, cancer, low sperm count, gum disease, muscular dystrophy, and many other conditions. Users even find their energy levels are higher.
Some studies have reported that the antioxidant properties of CoQ10 could assist in male and female fertility issues.
Where to Find CoQ10
While the body produces CoQ10 naturally, a CoQ10 supplement can be a great choice for anyone with lower than average levels or diminished CoQ10 production. If you are thinking of trying to boost your CoQ10 levels through your diet, you can find it in many different foods, including:
Meats such as chicken, pork, and beef.
Organ meats, such as livers and kidneys.
Fatty fishes, including trout and sardines.
Whole grains.
Spinach.
Broccoli.
Soybeans.
Eating a diet that includes these foods may help increase your CoQ10 levels. However, people who suffer from CoQ10 deficiency should consider taking a Coenzyme Q10 supplement to boost their CoQ10 levels. It can be difficult even with the best diet to include the necessary levels of CoQ10.
What You Should Know About CoQ10 Supplements
When you purchase CoQ10 from a compounding pharmacy, you have options. You should be able to find a supplemental dose of CoQ10 in intravenous injectable form and oral capsule form. The observed safe daily level is 1200 milligrams. An individual suffering from a CoQ10 deficiency will probably need to take supplemental doses of 100 milligrams to 200 milligrams per day. The truth about CoQ10 is that it is generally safe to use and entails minimal chance of experiencing side effects, and the known Coenzyme Q10 side effects are relatively mild to nonexistent.
How to Add CoQ10 to Your Diet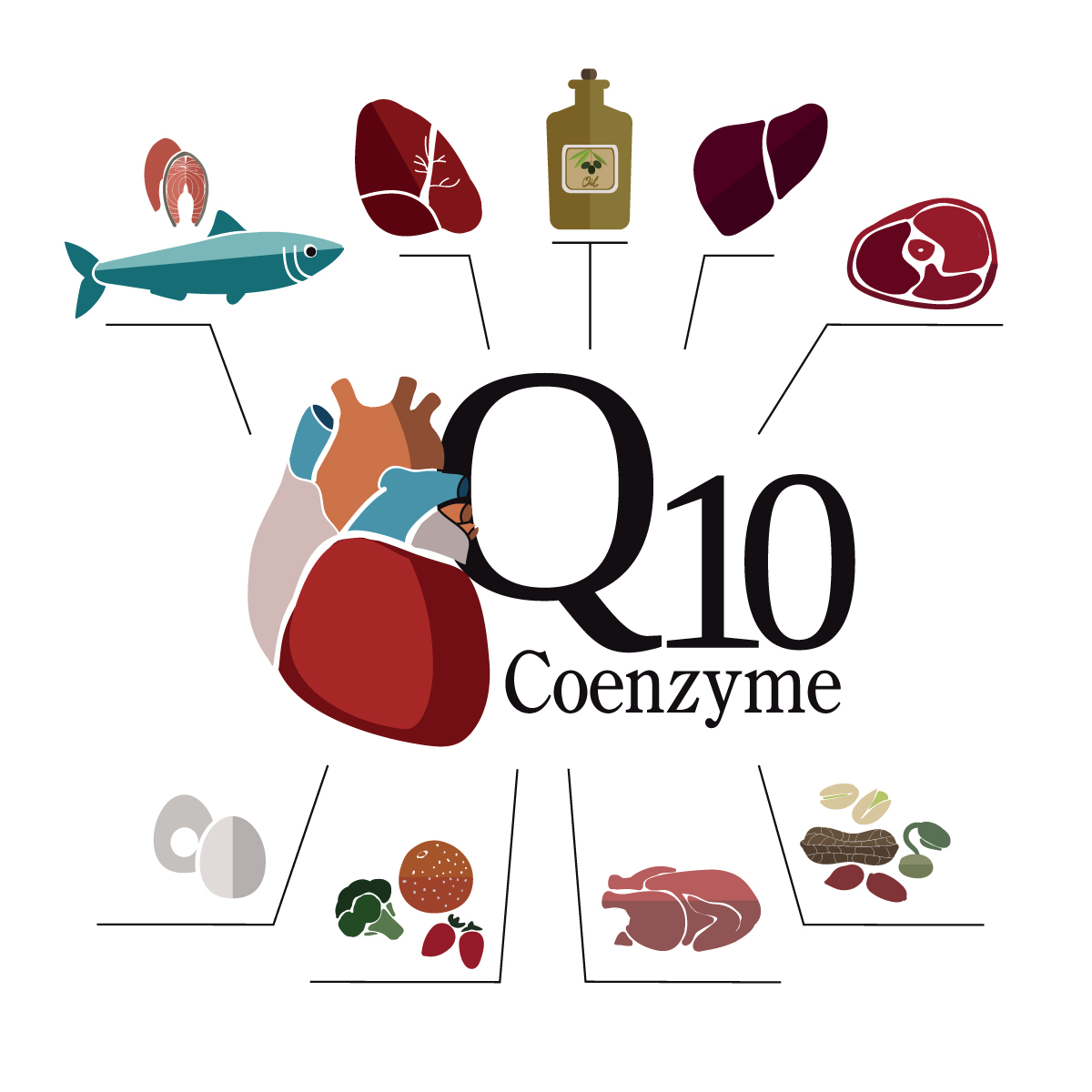 If you're interested in taking advantage of the potential benefits of higher CoQ10 levels in your body, eating a diet that includes CoQ10-rich foods can be a great way to naturally boost your CoQ10 levels. Additionally, people with unique dietary concerns or food allergies may not be able to use food to boost CoQ10 levels. If you want to boost your CoQ10 levels but would prefer to do so without altering your diet, a supplement could be your best option.
Intravenous doses of CoQ10 provide more concentrated doses and may be taken less frequently than supplements in oral capsule form. However, injectable supplements are not for everyone, and this form is generally best for people with significant CoQ10 deficiencies. Your compounding pharmacy can discuss options for the best way to take this amazing supplement.
Using CoQ10 Supplements
While you can find CoQ10 supplements over the counter or online, it's impossible to know the purity of such products. Box stores aren't known for their quality supplements, and online options can be impossible to trust. Additionally, you may not prefer to take them in conventionally available forms that those suppliers offer. Many over-the-counter supplements include additives like gluten, coloring, or other substances that may cause allergic reactions, and some people experience health complications that make conventional medications and supplements impossible to take.
Depending on your natural CoQ10 levels, some delivery methods may be more effective than others, but you must also account for your overall medical condition and the presence of any preexisting medical conditions.
How Compounding Services Work
The Compounding Pharmacy of America offers custom medication and supplement compounding so our customers can take their medications and supplements in the way that suits their needs best. Some of our customers come to us because we can provide custom dosages, eliminating the need for cutting pills or rationing injectable medications. Others experience food allergies and sensitivities to other substances commonly used as additives in over-the-counter medications and supplements. The Compounding Pharmacy of America assists these individuals by developing dosages that meet their unique needs.
Adding CoQ10 to your diet through compounding is easier than you might think. If you already take other nutritional supplements, the Compounding Pharmacy of America can add CoQ10 to your existing regimen to create a single daily dose that includes all of your supplements. If you have difficulty swallowing pills and capsules, we can provide you with your medications and supplements in liquid form, or topical form in some cases.
The Compounding Pharmacy of America can create a customized supplement that includes your daily CoQ10 dose and any other supplements you need to live a healthy lifestyle. We specialize in accommodating unique medical issues and developing custom medications and supplements that meet your individual needs. Contact the Compounding Pharmacy of America today to discuss your needs.
Where To Buy Coenzyme Q10 (CoQ10) Supplements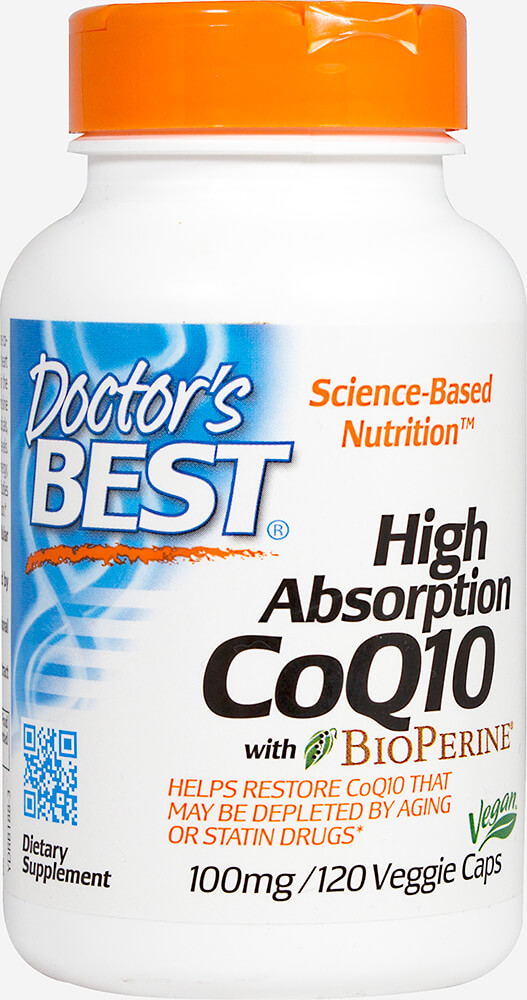 Here is our recommended Coenzyme Q10 (CoQ10) supplement! All recommendations are tested or inspected as many as 15 times throughout the manufacturing process. That is why you can shop with confidence and know we take pride in helping our readers become happy through healthy living.
High Absorption Co Q-10 with BioPerine
Buy Our Recommended CoQ10 Supplement Now!
Looking for something in liquid form? We highly recommend Qunol Liquid CoQ10.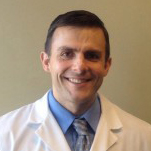 Chief Operating Officer, The Compounding Pharmacy of America
Matthew Poteet, Pharm.D. graduated with Honors from Lee University with a Bachelors of Science in Biological Science. After his undergraduate training, he completed the Doctor of Pharmacy program at Mercer University Southern School of Pharmacy, graduating in 2004. Dr. Poteet has spent much of his pharmacy career on staff at two of the most prestigious academic teaching hospitals in the Southeast; Emory University in Atlanta and Vanderbilt University Medical Center in Nashville. At these institutions he received extensive experience and training in sterile products compounding.
He returned home to East Tennessee in 2010, where he has held the position of Pharmacy Director at two sterile products pharmacies in Knoxville. Matthew lives in Knoxville with his wife, Chris. Dr. Poteet is Tennessee's first Board Certified Anti-Aging Pharmacist by the American Academy of Anti-Aging Medicine.