Health issues regarding the penis, testes, and other genitals are often an unusually sensitive subject. When those issues concern sexual arousal, however, many men avoid discussing them, even with their doctors or partners. Too often, arousal issues remain hidden until they begin to affect the self-esteem of both man and his partner. ED can also be a symptom of an issue than has nothing to do with sex.
If you're here to find our male performance intake form please use the link below.
Male Performance Order Form
While it is understandable to feel hesitant to discuss your ability to get and maintain an erection, your doctor won't be alarmed or judgmental. In fact, you won't be the first person who has broached him or her about it. Most problems with arousal can be mitigated by a combination of emotional, physical, or pharmaceutical treatments. First, however, you must identify the root cause of the issue.
Aren't Arousal Issues Always Erectile Dysfunction?
When you have the mental desire to have sex but are unable to physically maintain an erection, it can be alarming.
Men who are uncomfortable talking with their doctors about conditions affecting their penis should know that nearly all men experience occasional trouble achieving or maintaining an erection throughout their sexually active years. These occasional occurrences could be due to something as innocuous as stress at work or too much exercise, but it could also indicate a health problem.
When erectile dysfunction symptoms begin to interfere with your sex life, it's time to find a medical professional. There are many treatments available, and a compounding pharmacy can ensure your treatment doesn't interfere with other medications and that your privacy is maintained throughout the process.
There are medications available for erectile dysfunction that can help men – and their partners – suffering from this issue so they can enjoy their sex life again. The following erectile dysfunction symptoms can help men determine their next steps and when to see a doctor.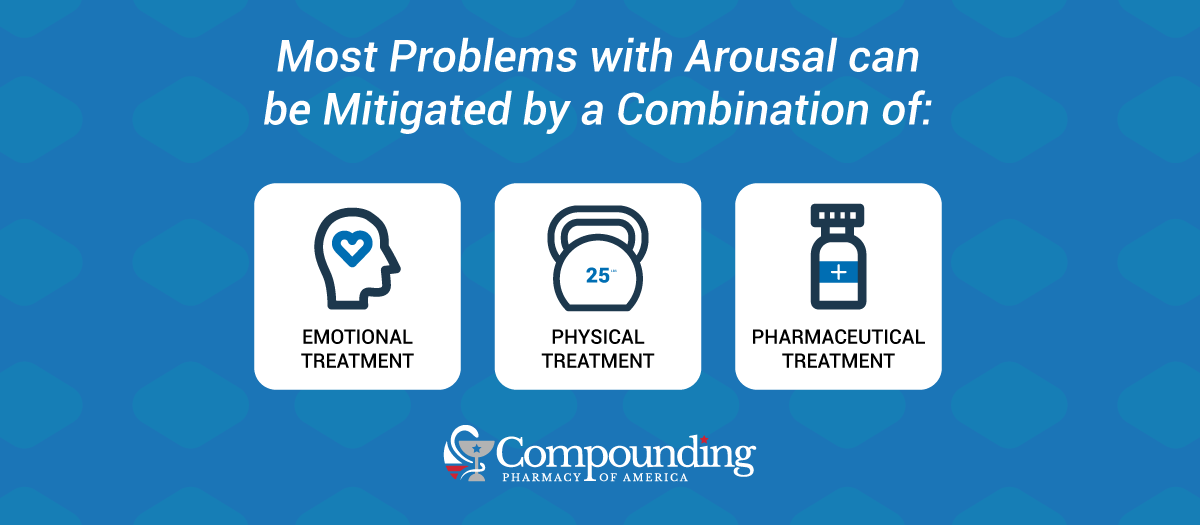 Inability to Become Aroused or Maintain an Erection

The inability to achieve an erection is the primary symptom of erectile dysfunction. While it is not abnormal to experience a rare occurrence or two throughout your sexual lifespan, multiple incidents with your physical ability to become erect are cause for concern. If you find yourself often unable to achieve an erection, even when you want to have sex, you may be experiencing erectile dysfunction.

Reduced Sex Drive

While an inability to achieve and maintain an erection during sexual stimulation are the two key components to sexual performance, another symptom of erectile dysfunction is the overall loss of sexual desire in the first place. After all, much of sexual arousal is achieved mentally and emotionally – if you don't have a strong desire to initiate sex, your penis can hardly be expected to perform on its own. If you're experiencing a reduced libido, addressing your lack of desire with a physician can allow you to explore avenues for relief, whether pharmaceutical or via a counselor.

Inconsistent Ejaculation

Whether you're ejaculating prematurely, too late, or not at all, ejaculation problems can be an indicator of erectile dysfunction. Since ejaculatory issues affect your ability to achieve orgasm – or, if achieved too early, may prevent your partner from reaching orgasm – they can often negatively affect both partners' self-esteem. When combined with other factors, ejaculation-related self-esteem issues can perpetuate the cycle of reduced arousal and erectile dysfunction.

Previous Pelvic Floor Injury or Dysfunction

Physical trauma to the pelvic floor from a car accident or sports injury can result in erectile dysfunction later in life, long after the injury is healed. Physical limitations, such as reduced blood flow and muscle control after pelvic floor trauma, can continue to affect arousal for some time. In addition, age or genetic condition can reduce the strength of the muscles of the pelvic floor, making erections rare or less robust.

Penis Pain

Painful erections or painful intercourse can be compounded by other erectile dysfunction symptoms such as the inability to maintain an erection and reduced arousal. Whether you've experienced a penile fracture in the past or are currently unable to retract the foreskin without pain, any prolonged penis pain is cause to visit your physician. In particular, if you've noticed painful changes in the skin on and near your penis, you should seek medical help immediately to rule out conditions like sexually transmitted infections and penile cancer.

Low Testosterone

While testosterone certainly affects your sex drive as well as your ability to achieve and maintain an erection, it isn't the only factor; in fact, some men with erectile dysfunction have normal testosterone levels. However, once testosterone levels dip low enough, nearly all men diagnosed with Low-T will experience some erectile dysfunction. Low-T symptoms include:

Hair loss
Reduced testicle size
Difficulty sleeping
Increased body fat
Loss of bone and muscle mass
Decreased energy
Mood swings

Age and Lifestyle Factors

The presence of certain risk factors can indicate that there is a likelihood your body is experiencing inadequate cardiovascular or endocrine function to produce an erection. Multiple risk factors, along with the above causes of erectile dysfunction, likely mean further attention to your body's arousal response is warranted. Major risk factors for erectile dysfunction are:

An age of 40 and above
Circulatory conditions such as heart disease and diabetes
Tobacco use
Need for antihistamines, antidepressants, and certain high blood pressure medications
Alcohol use
Are overweight
Undergo radiation treatment for cancer
Want Men's Health Advice and Exclusive Offers?
Subscribe for updated information on men's health, wellness and fitness... and discounts on vitamins and supplements that support your body's natural systems.
What Can You Do About Erectile Dysfunction?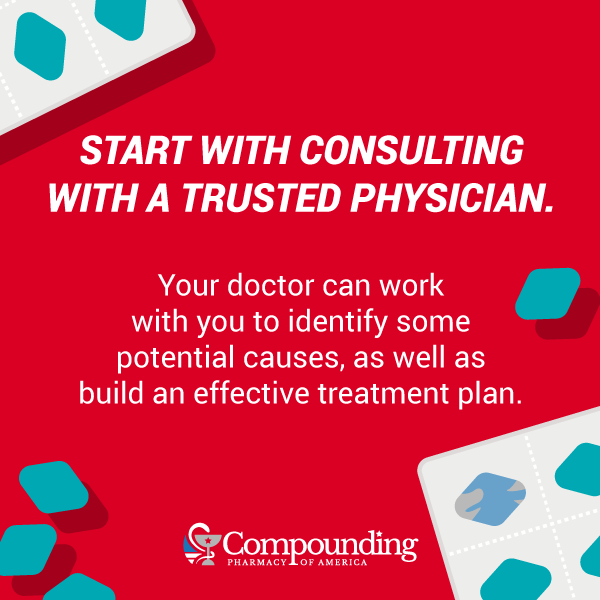 If you've identified with multiple symptoms and risk factors for erectile dysfunction above, you may be wondering what your next steps should be. Since erectile dysfunction can be exacerbated by a number of physical, emotional, and hormonal conditions, start with consulting with a trusted physician. Your doctor can work with you to identify some potential causes, as well as build an effective treatment plan. Such a plan can consist of:
Behavioral health therapy to address any emotional roadblocks to arousal such as anxiety, depression, or relationship issues.
Lifestyle changes to address diet, exercise, weight loss, and personal habits like alcohol and nicotine use.
Oral prescription medications including Cialis, Levitra, Viagra, Stendra, and their generic equivalents.
Other prescription medications like Alprostadil suppositories and injections, or testosterone replacements.
In many cases, prescription medications go hand-in-hand with counseling and lifestyle changes to provide a multi-tiered approach to solving your erectile dysfunction issues. Unfortunately, the addition of medications to your life also means a trip to the pharmacy to retrieve prescriptions many men would prefer to keep private.
Compounding Pharmacy of America formulates custom prescription medications – including less expensive formulations and brand name alternatives – all available on a private, discreet basis. We also provide easy-to-take liquid formulations, reduced-additive medications for allergic individuals, and custom dosages tailored to fit other unique needs.
When you have a condition as personal as erectile dysfunction, you may be reluctant to seek help. Fortunately, Compounding Pharmacy gives you the ability to get treatment specific to your body in complete privacy. Speak with your physician to determine a course of treatment, then find your prescriptions online at Compounding Pharmacy of America. Together, we can help you feel like yourself once again.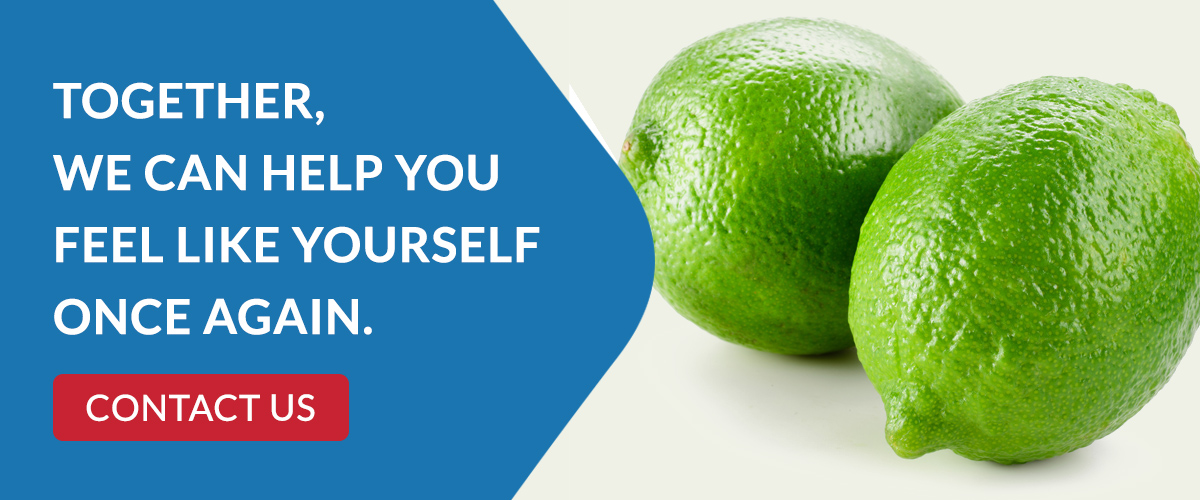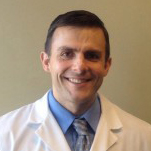 Chief Operating Officer, The Compounding Pharmacy of America
Matthew Poteet, Pharm.D. graduated with Honors from Lee University with a Bachelors of Science in Biological Science. After his undergraduate training, he completed the Doctor of Pharmacy program at Mercer University Southern School of Pharmacy, graduating in 2004. Dr. Poteet has spent much of his pharmacy career on staff at two of the most prestigious academic teaching hospitals in the Southeast; Emory University in Atlanta and Vanderbilt University Medical Center in Nashville. At these institutions he received extensive experience and training in sterile products compounding.
He returned home to East Tennessee in 2010, where he has held the position of Pharmacy Director at two sterile products pharmacies in Knoxville. Matthew lives in Knoxville with his wife, Chris. Dr. Poteet is Tennessee's first Board Certified Anti-Aging Pharmacist by the American Academy of Anti-Aging Medicine.