Nothing stays the same, and this is true in the way health care is delivered as in other industries. Specialty pharmacies, including compounding pharmacies, are a newer and growing pharmacy option. Customers want solutions that fit their specific needs and are looking to pharmacies to lead the way in providing solutions.
With millions of customers annually, CVS Health is a large player in the pharmacy market. Its customers are served in the company's brick and mortar stores; consult with a nurse practitioner in one of its 960 "minute clinics" or through its Pharmacy-benefit Managers (PBMs), who oversee the patient drug plans. The company fills more than 20 percent of prescriptions in the United States, either in its stores or by mail.
Largest Supplier Of Specialty Drugs
CVS is also the largest supplier of specialty drugs in the nation and dispenses about one-quarter of the prescriptions in the $86 billion business. The company's PBM, CVS Caremark, which currently covers 65 million people, creates tiers of preferred drugs, which gives patients incentives to choose the cheaper, generic drugs over name-brand drugs.
Pharmacists Play A Role In Ensuring Patients Take their Medications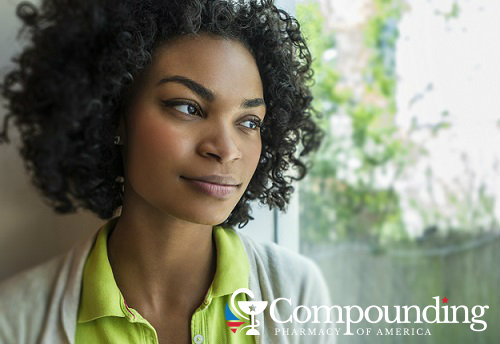 Pharmacists have a role to play in ensuring that patients take their medications. Treatment for a number of chronic diseases involves a prescription, whether it is a regular one or a compounded formulation. Many patients don't even get the first refill of their medication; they simply drop off the system. By the 12-month mark after being diagnosed comes along, three-quarters of patients will have either stopped taking their medication or aren't taking it as prescribed.
Following up with patients by text or e-mail when it's time to refill a prescription can lower the number of people who forget to keep taking their medications. It will identify gaps in treatment and trigger a pharmacist to have a discussion with a patient the next time he or she comes in to pick up the medication.
When patients take their prescribed medication properly, it leads to lower health care costs. These improvements in customer service improve the bottom line for PBMs, too.
Trend Toward Helping People To Better Health
With the aging of the population (10,000 people are turning 65 each day), employers and health plans are still focused on keeping the cost of health care down. Consumers have been left out of the process with the third-party-payer system, where an insurer has been paying for prescription medications. Retail pharmacies, including compounding pharmacies, are on the front line of health care and are in a unique position to respond to customers' needs.
How Compounding Pharmacies Help Customers
There are many benefits of using a compounding pharmacy. We believe that every customer should be able to get the prescriptions they need at a fair and affordable price. This is the reason we offer discounts to customers paying in cash.
In addition, we offer fast shipping as well as personalized care for each and every customer. We trust you will see the difference right away with The Compounding Pharmacy of America.
Call Us Now To See How You Or A Loved One
Can Experience The Benefits Of Our Customized Compounded Medications!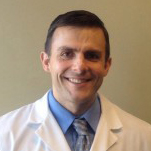 Chief Operating Officer, The Compounding Pharmacy of America
Matthew Poteet, Pharm.D. graduated with Honors from Lee University with a Bachelors of Science in Biological Science. After his undergraduate training, he completed the Doctor of Pharmacy program at Mercer University Southern School of Pharmacy, graduating in 2004. Dr. Poteet has spent much of his pharmacy career on staff at two of the most prestigious academic teaching hospitals in the Southeast; Emory University in Atlanta and Vanderbilt University Medical Center in Nashville. At these institutions he received extensive experience and training in sterile products compounding.
He returned home to East Tennessee in 2010, where he has held the position of Pharmacy Director at two sterile products pharmacies in Knoxville. Matthew lives in Knoxville with his wife, Chris. Dr. Poteet is Tennessee's first Board Certified Anti-Aging Pharmacist by the American Academy of Anti-Aging Medicine.