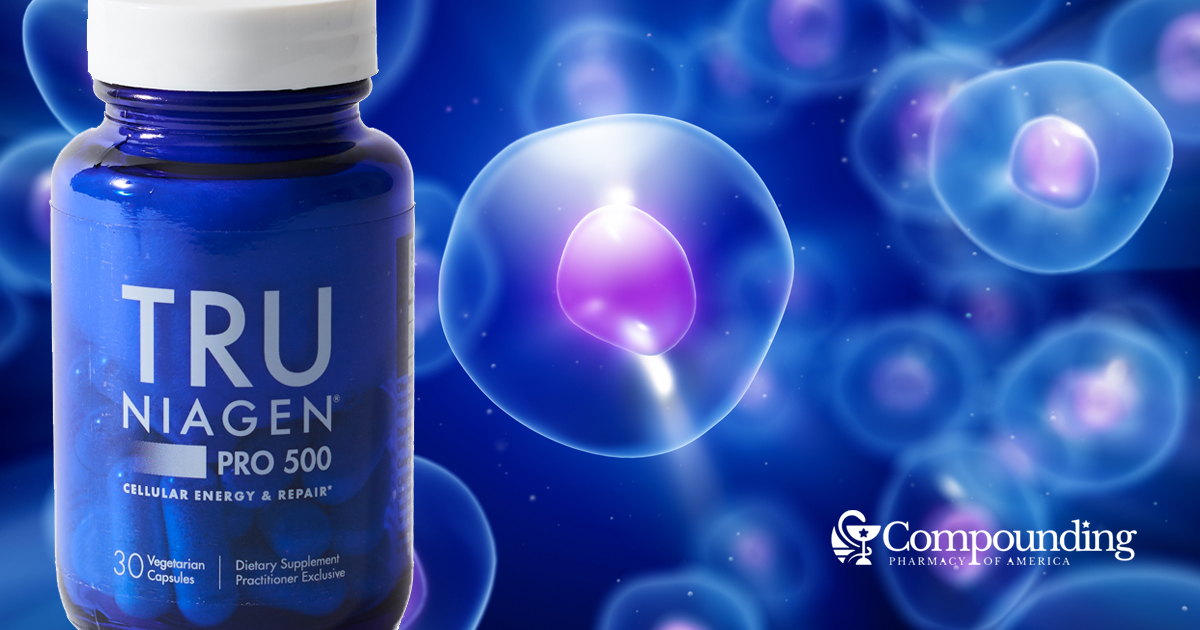 Reversing the aging process is a concept that appeals to many, as evidenced by the wealth of anti-aging products on the market, many of them ineffective. However, recent research demonstrates that nicotinamide adenine dinucleotide (NAD) supplements designed to boost NAD levels may be one of the most effective means of slowing the aging process. A primary example of a NAD booster is Tru Niagen, which is a popular and well-received NAD supplement.
If you're currently on the lookout for an effective anti-aging supplement, you might feel a bit overwhelmed. As we mentioned, supplements that claim to have anti-aging benefits are everywhere, and it can be difficult to determine which products will actually deliver what they promise. In order to make the selection process a bit easier, we have conducted a thorough Tru Niagen review. With this information at your disposal you can determine whether or not Tru Niagen is the NAD supplement for you.
What is the Tru Niagen Supplement?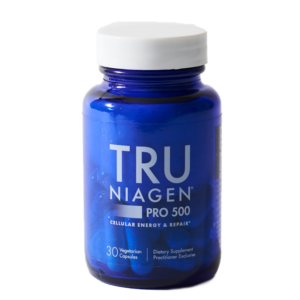 The parent company of Tru Niagen is ChromaDex, which is a food ingredient and dietary supplement company. ChromaDex specializes in anti-aging products, and with the creation of Tru Niagen, NAD supplements have become some of their most popular products.
The origins of Tru Niagen can be traced back to nearly a decade ago. In 2012, ChromaDex licensed a modified form of nicotinamide riboside (NR), which became the company's key ingredient. Although NR and NAD aren't the same compound, NR serves as a precursor to NAD. As a result, the formulation of NR was the basis for the creation of Tru Niagen.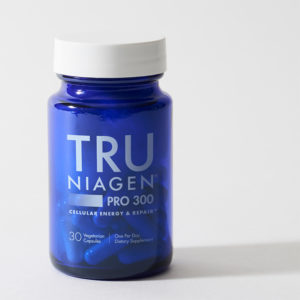 It is possible to purchase Tru Niagen capsules in either one-month, three-month, or even six-month increments. ChromaDex currently recommends that users of the supplement take one Tru Niagen 300 mg capsule every day. This capsule can be taken with or without food, making it a convenient option for those who need to supplement on the go. If you're looking for additional flexibility, Tru Niagen also comes in the form of 500 mg capsules, however, in order to obtain them you have to purchase through a certified practitioner. Luckily, that's us and you can purchase either option in our shop. These capsules can either be taken separately or together, with or without food, at any point during the day. If you opt for this dosage, you'll need to purchase a two-month supply.
The Science Behind Nicotinamide Adenine Dinucleotide and Tru Niagen
The purpose of Tru Niagen is to help boost NAD+ levels within the body, which is believed to slow or reverse the process of aging. One of the ingredients of the Tru Niagen supplement is nicotinamide riboside chloride, which is then converted into NAD+ after being ingested. Since clinical trials of the Tru Niagen supplement are ongoing, the scientific claims of Tru Niagen are still under active study. As a result, you won't find verified research regarding the Tru Niagen supplement specifically. However, there is plenty of research regarding the effects of NAD and NR in the body.
NAD+ is a key molecule involved in the cellular production of energy, and knowledge of its role in the body is anything but new. The compound has over 100 years of research behind it, giving us a relatively hearty understanding of its purpose and benefits. Although some supplements rely on fad ingredients with little research to back them up, this is not the case for NAD.
NAD is able to participate in essential metabolic pathways, such as those contributing to sleeping, breathing, and eating. NAD also plays a major role in several other important processes within the body, including DNA and cellular repair. When an individual has low levels of NAD, there is evidence showing that they may be at increased risk of heart disease, high blood pressure, Alzheimer's disease, type 2 diabetes, as well as accelerated aging.
Since NAD levels decline with age — with a substantial 50% decrease in NAD between age 40 and 60 — NAD+ boosting supplements like Tru Niagen can seem quite appealing to aging individuals. ChromaDex claims that through replenishing NAD+, their Tru Niagen supplement can increase the energy in living cells as someone ages. In addition, it has been claimed that Tru Niagen and its NAD+ boosting effects can reduce physiological effects related to aging.
Additional Information About Nicotinamide Riboside (NR)
NR is a protein-derived molecule that is the basis of Tru Niagen. NR is capable of acting on the mitochondrial level, and as the mitochondria are responsible for the oxidation of fats, NR has multiple mitochondrial and lipid-reducing benefits. Ultimately, nicotinamide riboside is considered a protein-derived antioxidant.
Thanks to a number of scientific studies, NR has been shown to:
According to the United States Food and Drug Administration (FDA), NR has been shown to help with inflammatory conditions (such as muscle cramps), appetite stimulation, and joint pain. Studies have also shown that NR may be useful in treating several disorders, including pain, diabetes, and autoimmune conditions.
Once ingested, NR helps to increase NAD+ levels within the body. In turn, NAD+ is able to activate certain enzymes, which may promote healthier aging. One such group of enzymes is known as sirtuins, which seem to improve lifespan and increase overall health in animals. Studies also show evidence that sirtuins can help repair DNA, boost stress resistance and reduce inflammation.
NR may also help to protect brain cells, which is yet another impressive effect of the compound. Once NR has boosted NAD+ levels, that NAD+ can help to control the production of a protein known as PGC-1-alpha. From what we currently know, PGC-1-alpha seems to help protect brain cells against oxidative stress and prevent impaired mitochondrial function. According to researchers, both impaired mitochondrial function and elevated oxidative stress are linked to certain age-related brain disorders, including Alzheimer's disease and Parkinson's disease.
What are the Benefits of Tru Niagen?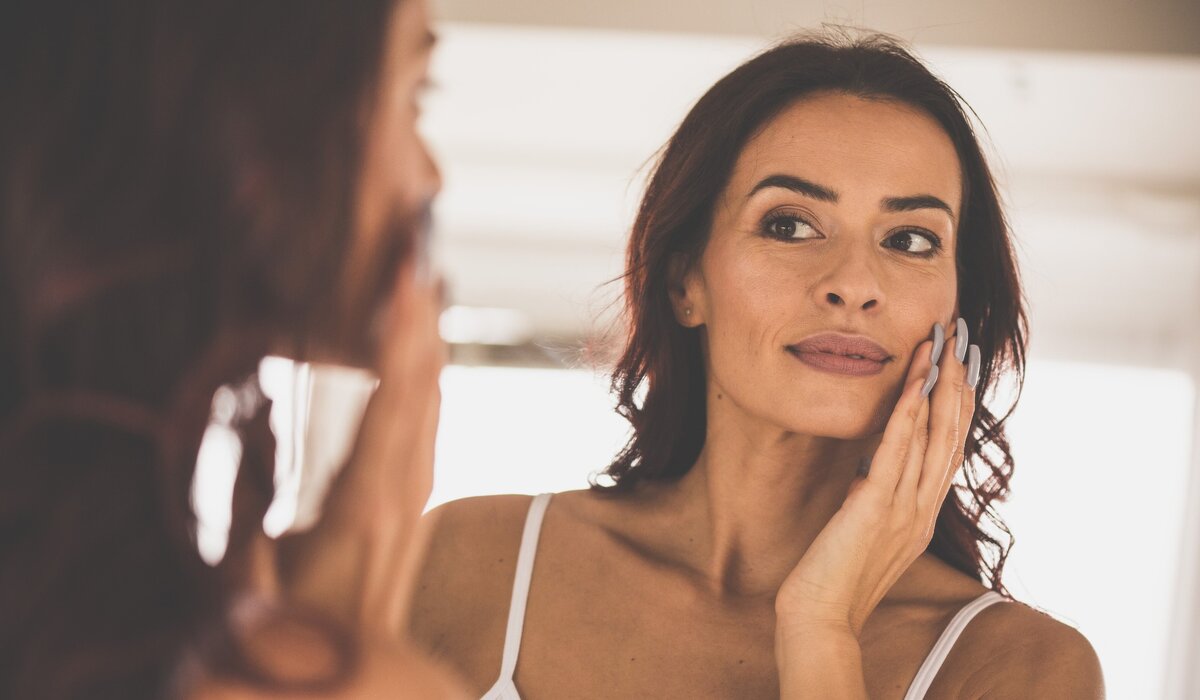 The primary benefit of taking Tru Niagen is its anti-aging effects, which are a result of its NAD+ boosting abilities. Studies have proven that Tru Niagen is capable of safely elevating NAD+ levels within the body. Based on multiple studies as well as anecdotal reports by consumers, Tru Niagen can offer more than just anti-aging benefits. The supplement may also help to increase energy levels, enhance sleep activity, and more. In this way, Tru Niagen serves as a multi-purpose supplement option.
In addition, a recent study performed on mice seems to lend credence to claims that Tru Niagen helps with weight loss. In this study, NR was shown to effectively increase the metabolic rate of mice, allowing them to lose weight more quickly and more easily. However, further studies will be needed to determine whether or not NR and Tru Niagen have the same effect on humans. Regardless of the additional benefits, NR inside your cells can aid with cellular repair. By supplementing with NR, your body can boost its formation of NAD+ and communicate with sirtuins, which are the body's cellular repair promoting proteins.
What People Are Saying About Tru Niagen
of Tru Niagen claims to be in charge of a research laboratory at a major university. This reviewer states that they have been taking the supplement for around two years at the time of the review. They claim that Tru Niagen has given them "substantially more energy" than they previously had before they began taking the supplement regularly. Further, they commend several other effects of Tru Niagen, including relief of long-term lower back pain, as well as the increased mental performance they experienced.
Alongside those anecdotes, the Amazon reviewer also draws attention to the research behind NR and NAD+, going so far as to claim that, "the evidence that this molecule acts in a systemic fashion to improve the health and function of multiple organ systems simultaneously is about as strong as it gets."
What Ingredients are Found in Tru Niagen?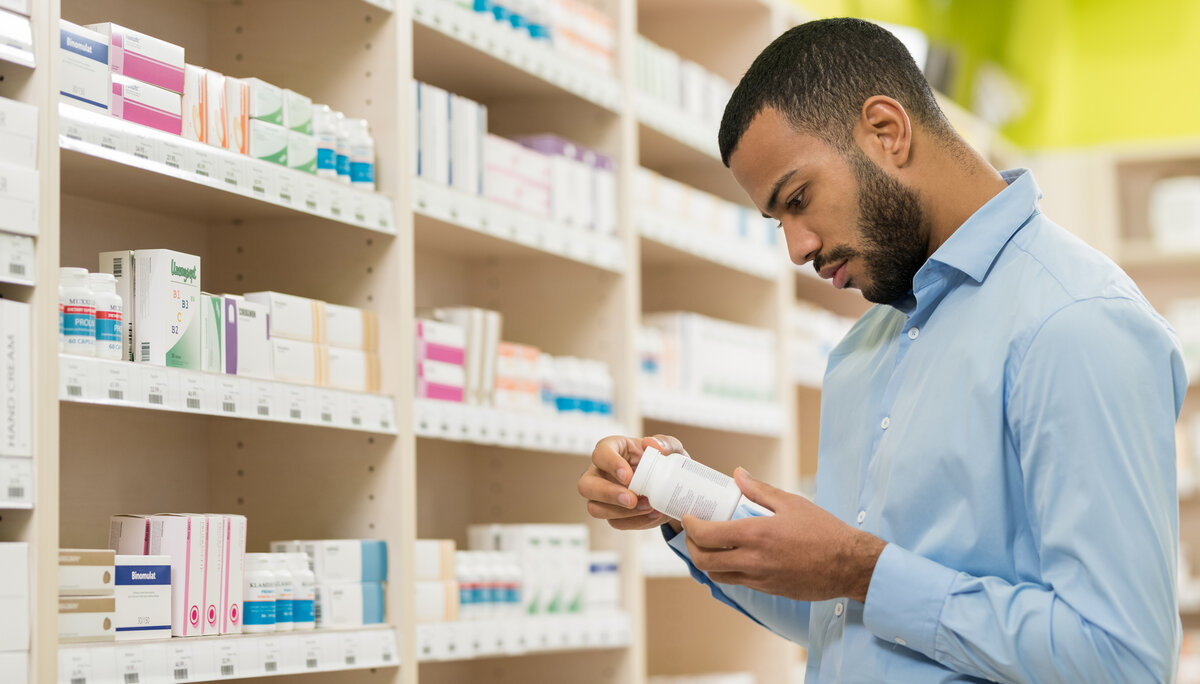 Unlike many other supplements on the market, Tru Niagen contains minimal ingredients. The active compound is a modified version of NR, which has been patented by ChromaDex under the name "Niagen." Other ingredients include microcrystalline cellulose and hypromellose. Tru Niagen doesn't contain any preservatives. Additionally, the ingredients of Tru Niagen are guaranteed to be fully vegetarian, making the supplement accessible to a wide variety of individuals.
How Long Does it Take for Tru Niagen to Work?
According to clinical studies that were funded by ChromaDex, it will take approximately 6 to 8 weeks for Tru Niagen to effectively increase NAD+ in an individual's bloodstream. ChromaDex also states that after taking 300 mg of the supplement on a daily basis for eight weeks, the individual will experience a 40% to 50% increase in NAD+ levels.
Is the Niagen Supplement Safe?
We believe it is more than fair to say that Tru Niagen is a safe supplement to take. To start, the supplement has been FDA registered and licensed as a dietary supplement. Even if a human consumes as much as 1000 mg to 2000 mg of NR per day (far more than the recommended dosage of Tru Niagen), studies have shown no negative side effects.
Some individuals have reported mild to moderate side effects, as a result of taking NR. These effects include fatigue, nausea, headaches, diarrhea, indigestion, and mild stomach discomfort. However, at this stage, these reports are purely anecdotal. As a precaution, remain aware of this brief list of mild, adverse symptoms if you begin a regime of Tru Niagen. From our observations, these adverse effects appear to be quite uncommon.
Overall, Tru Niagen is a safe supplement to take on a daily basis, posing very little potential risk.
Summary: Tru Niagen as a NAD+ Boosting Supplement
To summarize, Tru Niagen has been shown to be a high-quality example of an NR supplement, able to boost NAD+ levels within the body. Although more scientific research is underway, and extensive clinical trials are scheduled, a wide variety of studies point to the potential benefits of NAD+, NR, and Tru Niagen. Tru Niagen is proven to increase NAD+ levels, and there is evidence showing that boosting NAD+ levels can lead to healthier aging and a host of other benefits like increased energy. Tru Niagen is a safe and low risk supplement for daily use, as there is no evidence revealing any common negative side effects.
The effects of Tru Niagen's active ingredient have a strong backing in scientific research, and the case for NAD+ and NR are only growing with time. As we continue to learn more about NAD+ and its variety of positive health effects, including its anti-aging benefits, we are confident more people will begin to seek its effects.
Find Tru Niagen Online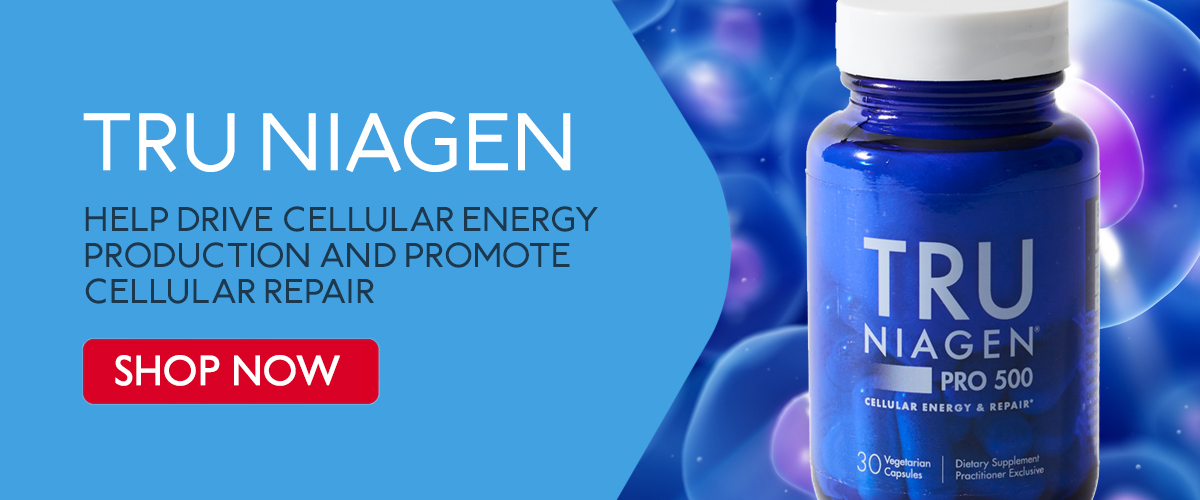 Interested in learning more about how to slow the aging process? Consider browsing the supplemental products we have stocked at Compounding Pharmacy of America. This includes TRU NIAGEN® PRO 300 and TRU NIAGEN® PRO 500, both of which are available on our website. If you have any additional questions about our products or services, please contact us via our convenient online form or give us a call. We're here to help you better understand your health and wellness options.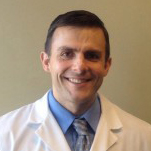 Chief Operating Officer, The Compounding Pharmacy of America
Matthew Poteet, Pharm.D. graduated with Honors from Lee University with a Bachelors of Science in Biological Science. After his undergraduate training, he completed the Doctor of Pharmacy program at Mercer University Southern School of Pharmacy, graduating in 2004. Dr. Poteet has spent much of his pharmacy career on staff at two of the most prestigious academic teaching hospitals in the Southeast; Emory University in Atlanta and Vanderbilt University Medical Center in Nashville. At these institutions he received extensive experience and training in sterile products compounding.
He returned home to East Tennessee in 2010, where he has held the position of Pharmacy Director at two sterile products pharmacies in Knoxville. Matthew lives in Knoxville with his wife, Chris. Dr. Poteet is Tennessee's first Board Certified Anti-Aging Pharmacist by the American Academy of Anti-Aging Medicine.