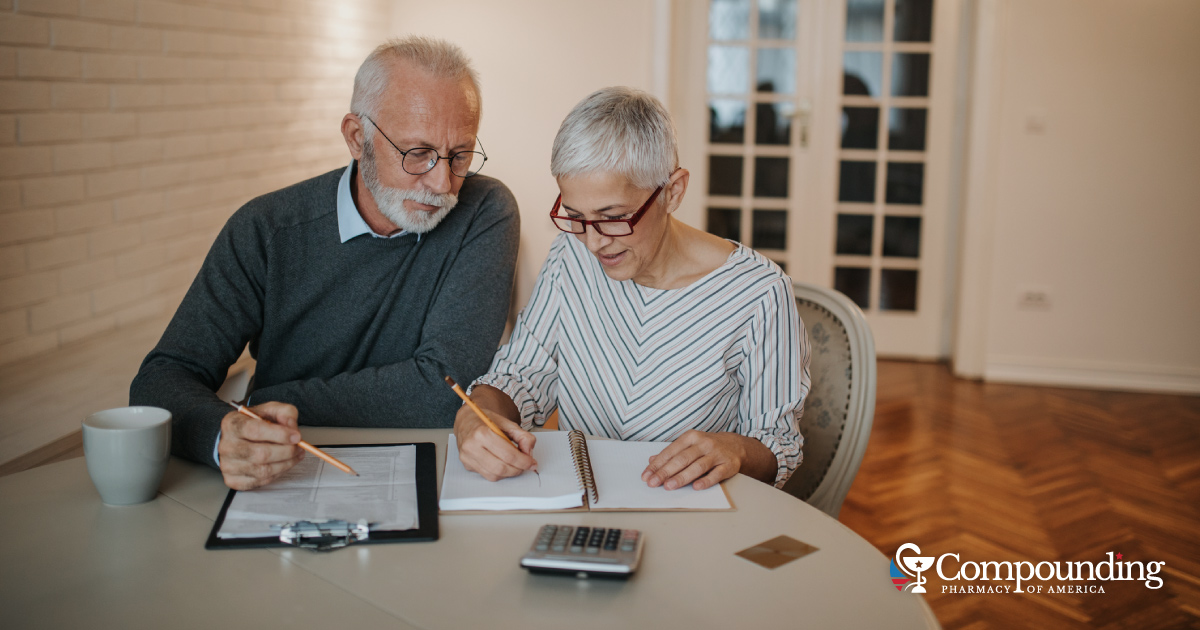 Older adults, especially people over 55, face many unique concerns when it comes to their personal health. The Compounding Pharmacy of America offers a wide range of medication services that can make it easier for older adults to track and manage their medications. Older adults who take multiple medications, have sensitivities to additives or preservatives, or who have health issues that prevent them from taking medications in certain forms benefit greatly from the compounding services we provide.
Seniors Have Unique Challenges With Medication
As we age, our bodies become less resistant to disease and deteriorate naturally over time. Aging alone can make it harder to recover from illness or injury, and many people develop chronic or long-term health problems as they get older. Many people over 55 take at least one prescription medication every day.
Over time, even a single medication may require modification. A patient may need to taper off a medication with habit-forming properties to avoid withdrawal symptoms, or other factors may cause the patient to need a stronger dose of an old prescription. Additionally, organ function throughout the body declines in old age. Estimating appropriate dosages can be difficult, and the Compounding Pharmacy of America works very closely with every patient to determine the safest and most effective solutions to their medication concerns.
Managing Multiple Prescriptions
Many older adults struggle to keep track of multiple prescriptions. While they may use daily pill organizers and cases to help them track their doses, a compounded medication that includes several prescriptions in a single daily dose can eliminate a lot of the guesswork of medication management. Simply send the Compounding Pharmacy of America your prescriptions and medication preferences to arrange a customized solution specifically formulated for you.
Some patients may find that a new prescription requires cutting pills or splitting doses, which can be difficult for older adults. It's also easy to lose or damage prescriptions in pill form, and compounding reduces the number of prescription bottles and doses a patient needs to manage every day.
Tracking Side Effects And Dangerous Interactions
When doctors prescribe medications to their patients, they must account for their patients' medical histories. This includes known drug allergies, sensitivities, and existing prescriptions that may lead to adverse interactions. Compounding services can allow an older adult to take the exact dosages he or she needs without risk of dangerous interactions.
Older adults who suffer from memory problems or cognitive difficulties from age may struggle to remember whether they took a dose of a specific medication. They may also confuse medications that look similar and unintentionally double-dose. These errors can unfortunately turn fatal for some individuals. Compounded medications help prevent these missteps and make it easier to track necessary medications.
The Body's Changes Over Time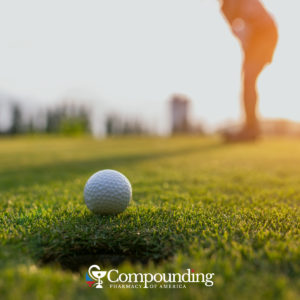 An older person may require additional prescriptions as time goes on, and adding new medications to an existing regimen can be confusing or difficult for some people to manage. When a patient receives a new prescription, it's simple to compound this new medication with the patient's existing prescriptions.
Some older adults also benefit from nutritional supplements that boost metabolism, immune system function, organ function, and sensory capabilities. As we age, the eyes, ears, heart, liver, kidneys, and digestive system may not function the same way they did in past years. Some dietary supplements can make prescriptions more effective and support healthier body function for older adults. It's also easy to add dietary supplements to a compounded prescription.
Advantages Of Compounded Medications
Ultimately, the biggest advantage of compounded medications for people over 55 is convenience. Instead of spending time sorting out multiple prescriptions, double-checking dosages, and cross-referencing new medications with existing prescriptions to check for dangerous interactions, older adults can take one compounded dose per day that contains everything they need in one day.
Customized To Individual Preferences
Some older adults may have trouble swallowing pills. Others may require pain medication for a specific area of the body and find that oral medications disperse through the body too quickly and do not address their specific pains. The Compounding Pharmacy of America not only combines daily doses into single, easy-to-manage gel caps, but can also help devise alternative delivery methods for more precise treatment.
Topical pain medications are a great way to treat muscle fatigue, joint stiffness, and soft tissue deterioration. Instead of allowing a medicine to pass through the bloodstream with minimal effect, a patient can use a topical version to precisely target the parts of the body that hurt the most.
How Can The Compounding Pharmacy Help?
Tracking multiple medications and accounting for changes in your health as you get older can be a stressful challenge. Instead of wasting time managing several prescriptions and taking supplements with uncertain effects, have the Compounding Pharmacy of America develop an individually-tailored solution that is easy to track and manage. The Compounding Pharmacy also ships direct to customers where available for even more convenience.
Take Charge Of Your Medications
One medication may result in various levels of efficacy for different patients, and the best way to approach medication concerns is at the individual level. Typical pharmacies may only offer basic varieties of medications, and arranging for specific dosage sizes or versions without harmful additives can be very challenging if not impossible for many pharmacy patients.
Compounding services allow you to customize your daily medicines into a form that works best for you. Our pharmacy offers topical medications, customized gel caps, injectable medications, and liquid forms of most major medications for individual patient needs. Compounding eliminates guesswork and uncertainty when it comes to tracking your health after 55. Older adults are more vulnerable to mishaps with medications and less resilient to adverse drug reactions, overdoses, and the side effects of some additives and preservatives than younger people. Customized medication helps minimize these risks so older adults can manage their medical issues with minimal discomfort and stress.
Contact the Compounding Pharmacy of America today to learn more about the different ways you can take charge of your medication and account for changes in your personal health with ease and convenience.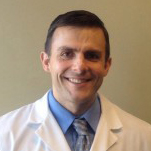 Chief Operating Officer, The Compounding Pharmacy of America
Matthew Poteet, Pharm.D. graduated with Honors from Lee University with a Bachelors of Science in Biological Science. After his undergraduate training, he completed the Doctor of Pharmacy program at Mercer University Southern School of Pharmacy, graduating in 2004. Dr. Poteet has spent much of his pharmacy career on staff at two of the most prestigious academic teaching hospitals in the Southeast; Emory University in Atlanta and Vanderbilt University Medical Center in Nashville. At these institutions he received extensive experience and training in sterile products compounding.
He returned home to East Tennessee in 2010, where he has held the position of Pharmacy Director at two sterile products pharmacies in Knoxville. Matthew lives in Knoxville with his wife, Chris. Dr. Poteet is Tennessee's first Board Certified Anti-Aging Pharmacist by the American Academy of Anti-Aging Medicine.