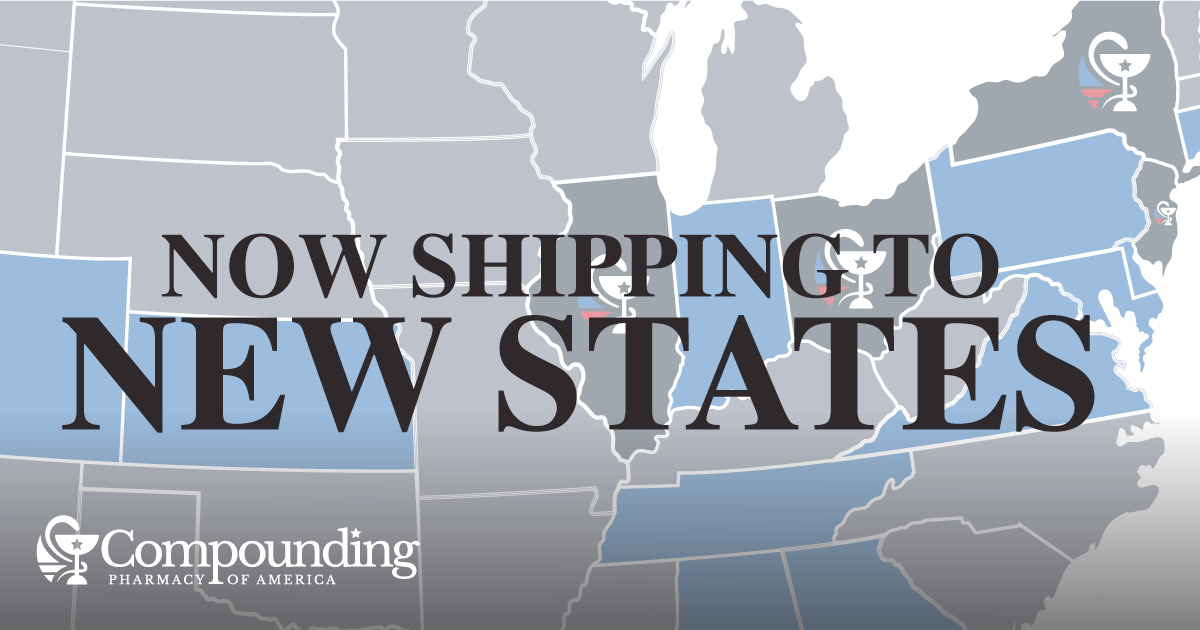 The Compounding Pharmacy of America is proud to announce that we now ship to a total of 15 states around the country. With the latest states added to our shipping area, we are able to offer our patients the highest quality in sterile and custom compounded medications. Our easy online ordering process is now available to patients in the states of Ohio, Illinois, New York, and New Jersey, and we offer flexible shipping to all 15 of the states in our shipping regions.
Compounding Pharmacy Shipping to Ohio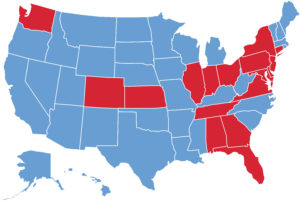 Residents of Ohio can now order their prescriptions from the Compounding Pharmacy of America and get fast and discreet shipping to any of the 88 counties in the State of Ohio. Ohio residents will find that our compounding pharmacists are helpful, efficient, friendly, and can help you understand all of the options available to you for custom medications, dosages, formulations, and flavors.
Compounding Pharmacy Orders to Illinois
From Paducah to Rockford, all of the residents of Illinois searching for an easier way to get their custom compounded prescriptions ordered, compounded and shipped rapidly can now submit their prescriptions online to The Compounding Pharmacy of America. We ship to all 102 Illinois counties and can help patients discover a range of options for the medications that they have filled and shipped on a monthly or even weekly basis. We are proud to now be able to offer the best compounding pharmacy services in the nation to the good people of Illinois.
Compounding Pharmacy Prescription Refills and Shipping to New York & New Jersey
With nearly all of Central New England now covered under our shipping regions, residents of New York and New Jersey are the latest with access to custom compounded, sterile medications.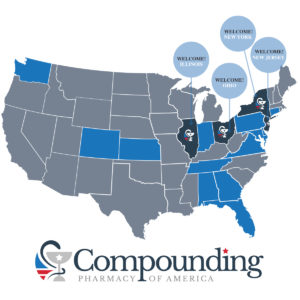 We offer all of our compounding services now shipped to New York and New Jersey, including our custom pain relief creams, pediatric, and hormonal medications. Ordering your prescriptions is quick and easy with our online ordering forms, and shipping is discreet and rapid.
With the addition of the latest states to our shipping regions, we invite those with monthly prescriptions in Ohio, Illinois, New York, and New Jersey to give us a try and see why our options for compounding medications have helped residents of our other 12 service states quickly and easily order prescriptions and medications compounded to their unique needs and specifications. IF you have any questions or concerns, our expert compounding pharmacists would be happy to help you to understand all of the options for customization of each medication, can give you background on common side effects, and warn of dangerous combinations.
Residents of Ohio, Illinois, New York, & New Jersey
Try Our Compounding Pharmacy Solutions Shipped Directly to You
ORDER YOUR PRESCRIPTION ONLINE NOW: